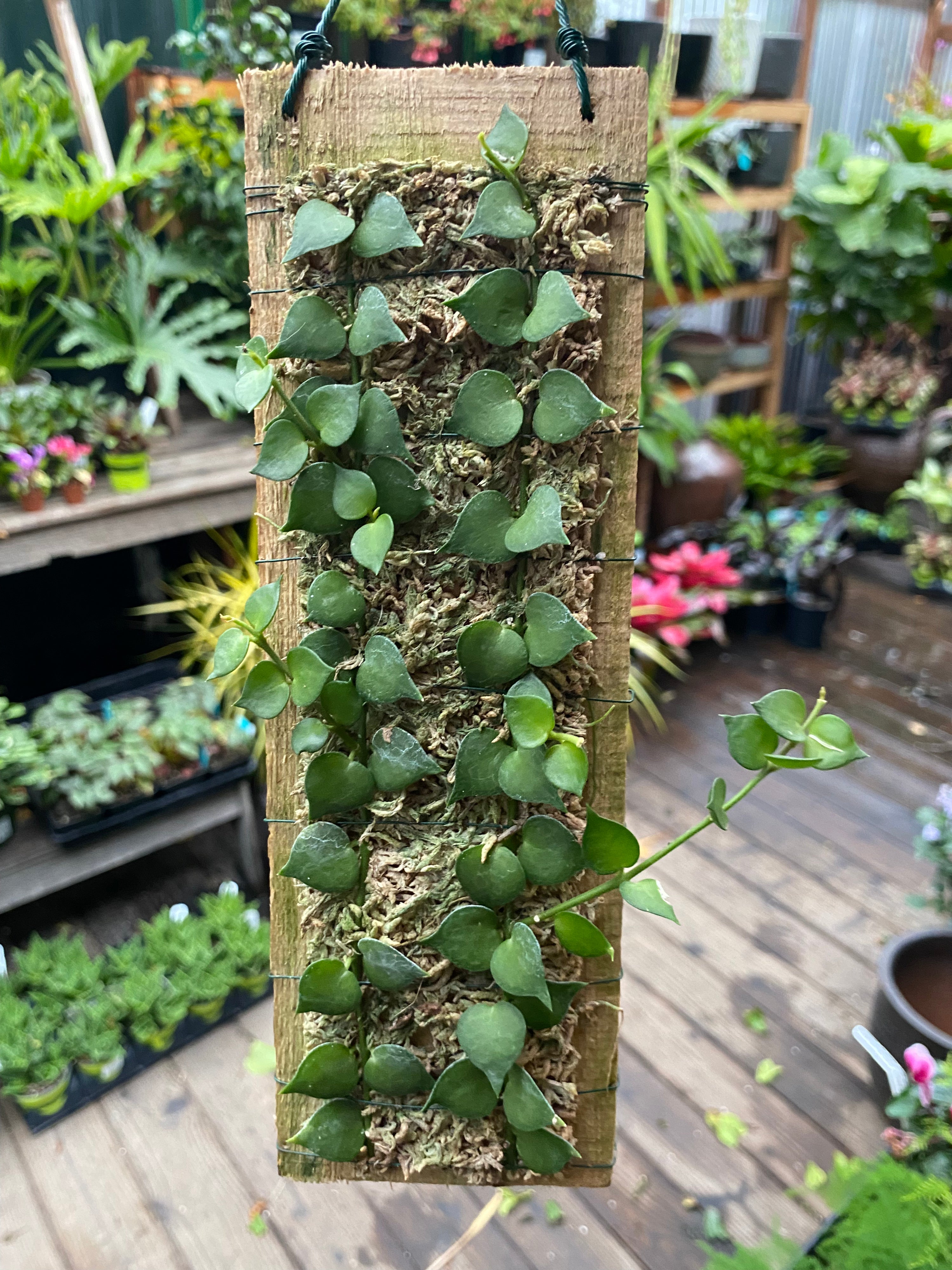 Dischidia Plaque
Sale price
$110.00
Regular price
These Dischidia imbricata are surrounded with moss and are already mounted to a plaque of wood with a piece of wire for easy hanging! 
Do not let Dischidia sit in excess water. As epiphytes, in the wild they would be growing on tree trunks or branches in the forest understory where they would get most of their water just from dew or moisture in the air. 
Grows in medium to low light. Prefers humid environments.